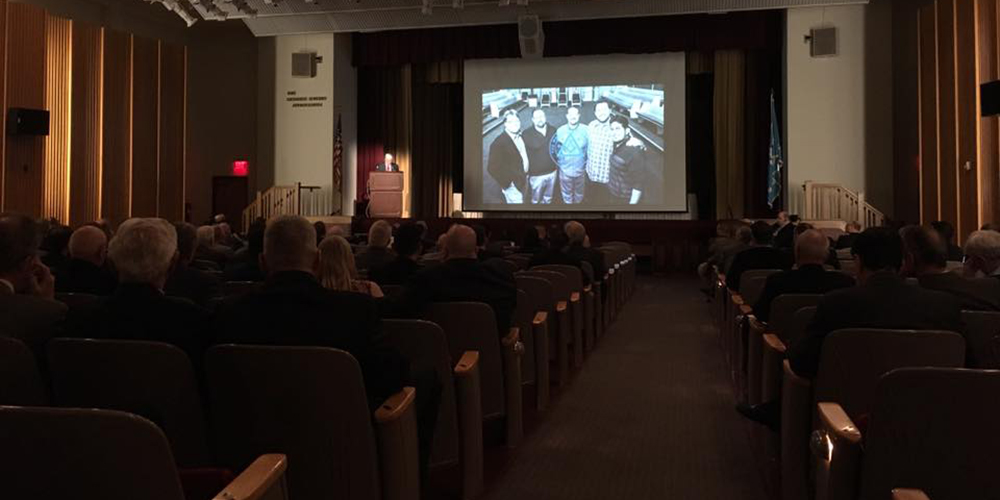 Upcoming Academy Dates

Saturday, March 17, 2018
Saturday, October 27, 2018
Saturday, March 16, 2019
Saturday, October 26, 2019
All meetings are held at:
Freemasons Cultural Center
Masonic Village at Elizabethtown
1 Masonic Drive
Elizabethtown, PA 17022
Please recognize that a cost is incurred to the program for your registration. If you pre-register and subsequently determine that you will be unable to attend, please have the Masonic courtesy to cancel your reservation by the same method and providing the same information.
Registration Information
Registration will open at 8:30 a.m. with the program beginning at 9:30 a.m.
A lunch (requested contribution of $10) will be served at noon and the program will be completed by 3:00 p.m. All Masons are welcome to attend. Dress is coat and tie.
Pre-registration is required. To pre-register, please send your name, address, Lodge number and telephone by e-mail to: AMKSecretary@pagrandlodge.org If you do not have access to e-mail, please make your reservation through your Lodge Secretary.[/toggle]
March 2018 Speaker Information
Information coming soon!