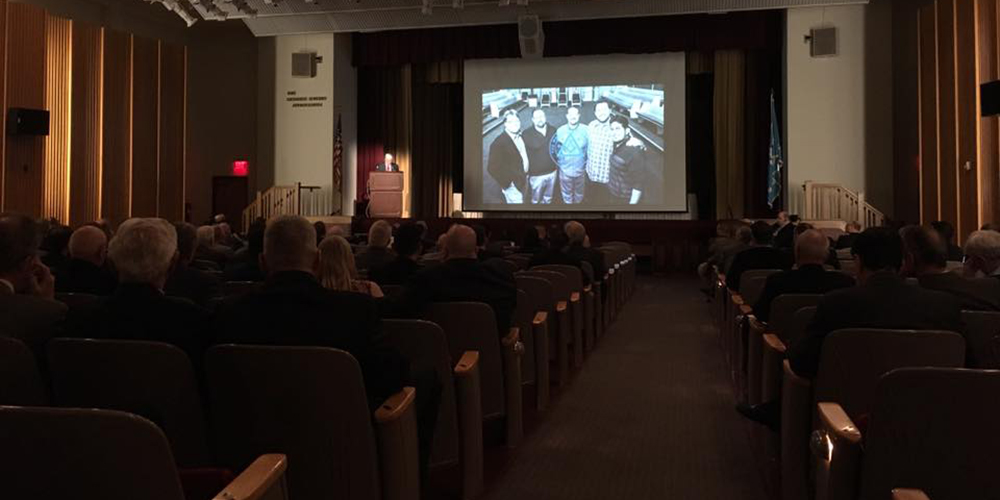 Upcoming Academy Dates
Saturday, October 28, 2017
Saturday, March 17, 2018
Saturday, October 27, 2018
Saturday, March 16, 2019
Saturday, October 26, 2019
All meetings are held at:
Freemasons Cultural Center
Masonic Village at Elizabethtown
1 Masonic Drive
Elizabethtown, PA 17022
Please recognize that a cost is incurred to the program for your registration. If you pre-register and subsequently determine that you will be unable to attend, please have the Masonic courtesy to cancel your reservation by the same method and providing the same information.
Registration Information
Registration will open at 8:30 a.m. with the program beginning at 9:30 a.m.
A lunch (requested contribution of $10) will be served at noon and the program will be completed by 3:00 p.m. All Masons are welcome to attend. Dress is coat and tie.
Pre-registration is required. To pre-register, please send your name, address, Lodge number and telephone by e-mail to: AMKSecretary@pagrandlodge.org If you do not have access to e-mail, please make your reservation through your Lodge Secretary.[/toggle]
October 2017 Speaker Information
Bro. Michael Poll
Michael Poll is the owner of Cornerstone Book Publishers and editor of the Journal of The Masonic Society. He is a Fellow and Past President of The Masonic Society, a Fellow of the Philalethes Society, a Fellow of the Maine Lodge of Research, Member of the Society of Blue Friars, Secretary of the Louisiana Lodge of Research and Full Member of the Texas Lodge of Research. A New York Times Bestselling writer and publisher, he is a prolific writer, editor and publisher of Masonic and esoteric books. As time permits, he travels and speaks on the history of Freemasonry, with a particular focus on the early history of the Scottish Rite.
The title of Bro. Poll's presentation is: "The Enlightenment of Freemasonry"
The goal of Freemasonry is often professed to be a system of moral advancement. We say that we take good men and make them better. This lecture will delve into various ideas of how we should define "good," the problems with subjective definitions and why the "heart" of old Operative Freemasonry seems to have been desirable and worthy of saving in the Age of Enlightenment and turned into Speculative Freemasonry.
Bro. John Bridegroom
Bro. John Bridegroom is the Art Director for the Masonic Society and owns and operates The Masters Craft which creates unique Masonic jewels, medallions, pins, etc. The Master's Craft website can be found here: http://themasterscraft.net/
John is the Deputy Grand Master of the Grand Council of Cryptic Masons of Indiana; Provincial Grand Secretary of the Masonic Order of Athelstan, Provincial Grand Court of the United States of America; and Grand Superintendent for Indiana for the Grand Council of Allied Masonic Degrees. A more complete Masonic biography can be found here: http://www.ingccm.org/gc-officers/name/john-bridegroom/
The title of his presentation is: "Freemasonry as a Hermetic Philosophy"