---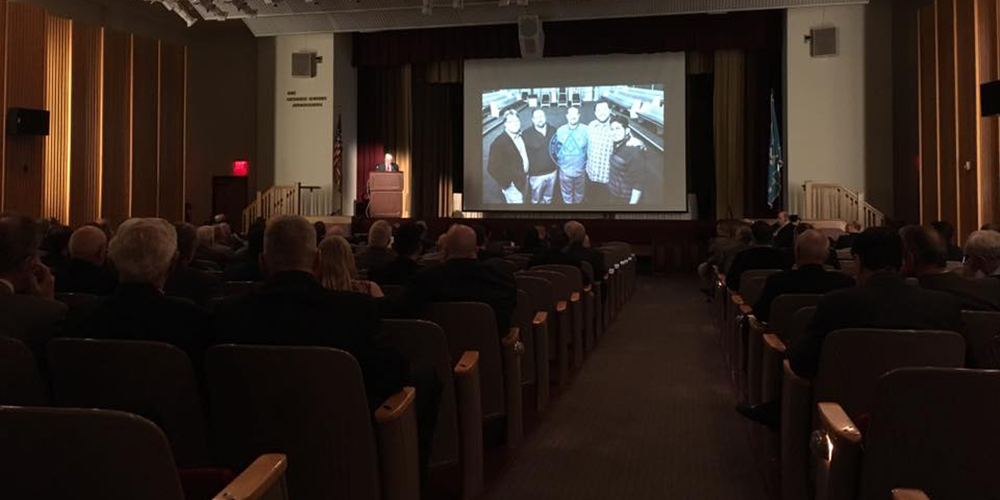 Registration Information
Our next symposium will occur on Saturday, October 22, 2022, at the Masonic Village at Elizabethtown, Freemasons Cultural Center, located at One Masonic Drive, Elizabethtown, PA 17022.
Registration opens at 8:30 AM. The program will begin at 9:30 AM.
If you would like to watch the live stream of the symposium, please use this link on the day of the event.
---
Speaker Information
W. Bro. Thomas D. Worrel
Topic: An Early Unknown Esoteric Order of American Freemasonry
Bro. Worrell was initiated into Freemasonry in 1986. He is a member and Past Master (1999) of Mill Valley Lodge No. 356 in Mill Valley, California. He is also a member and Past Celebrant of the Golden State College of the SRICF in California. Brother Worrel took his Scottish Rite degrees in the Valley of San Francisco. In the past, Bro. Worrel was a member of the Royal Arch – Marin Chapter 102 and a member of the Allied Masonic Degrees – Britannia Council. Other Masonic affiliations include a life membership of the Philalethes Society and an Associate member of the Lodge of Living Stones No. 4957 in Leeds, United Kingdom.
Thomas Worrel has an M.B.A. from the University of San Francisco as well an M.A. in Theology from the Dominican School of Philosophy and Theology in Berkeley, California. Brother Worrel has published in Masonic journals such as Ad Lucem and Ahiman: A Review of Masonic Culture & Tradition. He has articles in other journals such as The Ogdoadic Journal of the Western Mysteries. He has published in magazines such as GNOSIS: Journal of the Western Inner Traditions and Philalethes. Brother Worrel also authored a chapter in Bro. Jay Kinney's book The Inner West titled "The Quest of the Magus." He now lives in New York City.
---
W. Bro. David J. Hosler
Topic: Building Servant Leaders
David is the Grand Steward and Tyler of the Grand Lodge of Indiana. He serves as the co-chairman of the Technology and Communications Committee and also serves as a Masonic Educator for his district.
David is the current Worshipful Master of Battle Ground Lodge No. 313 and is also the Senior Warden of the Dwight L. Smith Lodge of Research.
David is an active member of the York Rite, the Valley of Indianapolis, AASR, as well as other Masonic and non-Masonic orders.
Professionally, David has worked in Information Technology for twenty years. He has worked in the aerospace and defense industry for the past fifteen years and is currently employed as an I.T. Manager for an aerospace engineering company in West Lafayette, Indiana.
---
Upcoming Academy Dates
Saturday, October 22, 2022
Saturday, March 18, 2023