---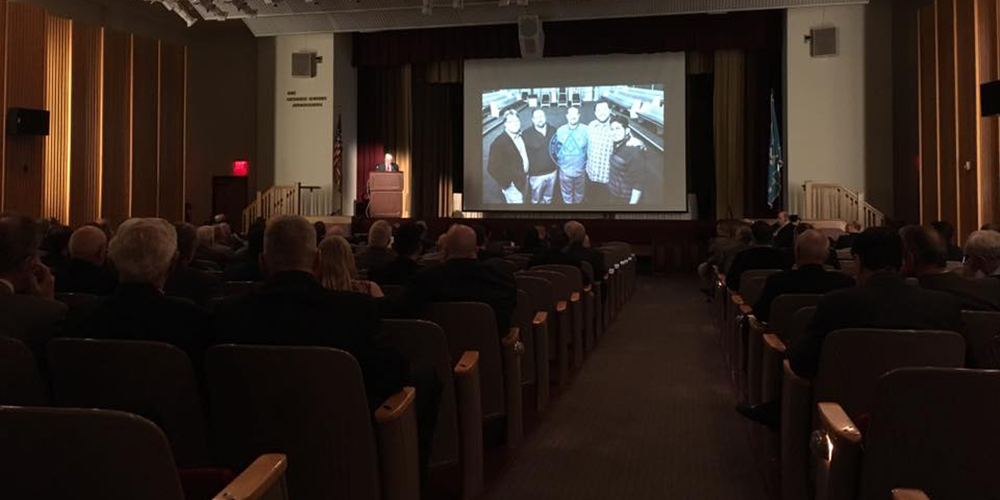 Registration Information
Please recognize that a cost is incurred to the program for your registration. If you pre-register and subsequently determine that you will be unable to attend, please have the Masonic courtesy to cancel your reservation by the same method and providing the same information.
Saturday, October 26, 2019
Registration will open at 8:30 a.m. with the program beginning at 9:30 a.m.
A lunch (requested contribution of $10) will be served at noon and the program will be completed by 3:00 p.m. All Masons are welcome to attend. Dress is coat and tie.
All meetings are held at:
Freemasons Cultural Center
Masonic Village at Elizabethtown
1 Masonic Drive
Elizabethtown, PA 17022
---
Live stream of the Symposium
In an effort to allow as many people as possible to participate in the symposiums, the Academy Committee offers a live stream of each event. Using the link below, individuals may view the event from wherever they may be. Additionally, those viewing the live stream may ask questions of the presenters via the live stream chat feature, the Academy Facebook group, and Reddit. 
On the day of an Academy symposium, a live stream video will appear on the Grand Lodge YouTube channel, linked below.
Grand Lodge of Pennsylvania F.&A.M. YouTube Channel
---
October 2019 Speaker Information
To be announced.
---
Upcoming Academy Dates
Saturday, October 26, 2019
Saturday, March 21, 2019