---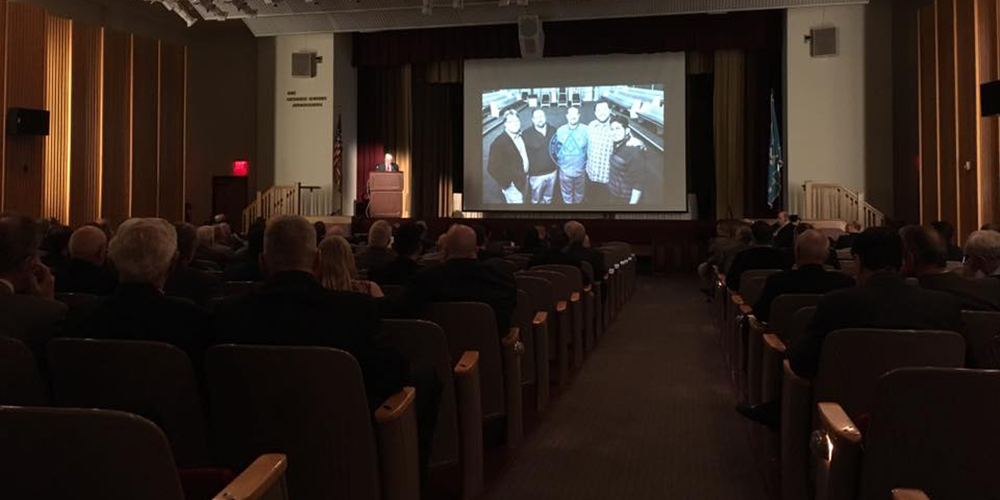 Registration Information
Please recognize that a cost is incurred to the program for your registration. If you pre-register and subsequently determine that you will be unable to attend, please have the Masonic courtesy to cancel your reservation by the same method and providing the same information.
Saturday, March 21, 2020
Registration will open at 8:30 a.m. with the program beginning at 9:30 a.m.
A lunch (requested contribution of $10) will be served at noon and the program will be completed by 3:00 p.m. All Masons are welcome to attend. Dress is coat and tie.
All meetings are held at:
Freemasons Cultural Center
Masonic Village at Elizabethtown
1 Masonic Drive
Elizabethtown, PA 17022
---
Live stream of the Symposium
In an effort to allow as many people as possible to participate in the symposiums, the Academy Committee offers a live stream of each event. Using the link below, individuals may view the event from wherever they may be. Additionally, those viewing the live stream may ask questions of the presenters via the live stream chat feature, the Academy Facebook group, and Reddit. 
On the day of an Academy symposium, a live stream video will appear on the Grand Lodge YouTube channel, linked below.
Grand Lodge of Pennsylvania F.&A.M. YouTube Channel
---
March 2020 Speaker Information
Bro. C.R. "Chuck" Dunning
Topic: The Psychology of Freemasonry
Chuck Dunning is an advocate, facilitator, trainer, and consultant in contemplative practice, with more than 30 years in the professional fields of higher education and mental health, as well as in Masonry and other currents in the Western esoteric traditions. Chuck's consistent commitment is to the actual practice of contemplative disciplines to facilitate and enhance experiences of personal growth, social wellbeing, and spiritual initiation and transformation. Chuck's Masonic Craft Lodge memberships include Haltom City-Riverside #1331 (Texas), and Albert Pike #162 (Oklahoma). He is also an honorary member of Sophia #767 (North Carolina) and Ancient York #89 (New Hampshire). Chuck's Scottish Rite memberships are in the Valleys of Fort Worth, Texas and Guthrie, Oklahoma, and his York Rite memberships are in Texas Chapter #362 and Texas Council #321, both in Fort Worth.  He is also a Full Member of the Texas Lodge of Research. As a professional, Chuck recently entered semi-retirement from serving as a student affairs administrator and adjunct faculty member at Texas Christian University (TCU), and from being a psychotherapist at TCU and in community agencies, hospitals, and private practice.
Bro. Victor Julian Avila Ametller
Topic: Freemasonry in Cuba
Bro. Ametller is a native of Cuba and is currently employed as the Director of the National Masonic Museum of the Grand Lodge of Cuba, A.F. & A.M. Prior to that role, he was professionally employed in the civil works sector in and around the city of Havana. Victor joined the craft in 2003 in Roman de la Luz Lodge No. 201, attaining the degree of Master Mason in 2007. He was first appointed a District Deputy Grand Master in 2015 and has plans to serve as Worshipful Master of Roman de la Luz Lodge No. 201 in 2020. An active Scottish Rite Mason, Ametller has served in several offices in those bodies, culminating in his coronation as an Honorary Sovereign Grand Inspector General, 33rd Degree, in September 2016.
---
Upcoming Academy Dates
Saturday, March 21, 2020
Saturday, October 24, 2020