---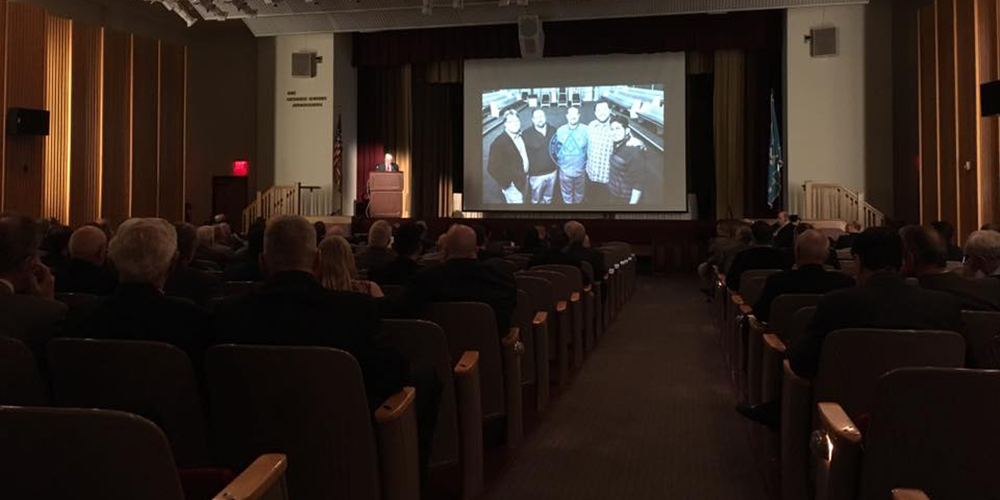 Registration Information
Our next symposium will occur on Saturday, October 28, 2023. This Symposium will be held at the Freemasons Cultural Center at the Masonic Village at Elizabethtown.
This event is open to Freemasons (including Entered Apprentices and Fellowcrafts), their significant others, and their guests.
Please recognize that a cost is incurred to the program for your registration. If you pre-register and subsequently determine that you will be unable to attend, please have the Masonic courtesy to cancel your reservation by the same method and providing the same information.
Registration will open at 8:30 a.m. with the program beginning at 9:30 a.m.
Lunch ($20) will be served at noon and the program will be completed by 3:00 p.m. All Masons are welcome to attend. Dress is coat and tie.
All fees are non refundable if you do not attend the event.
A link to register will be posted prior to the event. Check back for more information.
---
Speaker Information
Bro. Chris Ruli
Speaking on: Freemasonry's Legacy on the American Presidency
Chris Ruli is an historian on early Freemasonry and author of The White House & The Freemasons and Archivum Masonicum – Papers on Masonic History. His research focuses on fraternity's political legacy and impact on American society. He is a past Grand Historian and Librarian and led efforts to digitize Masonic research and publications, most notably the transactions of the Supreme Council, A.A.S.R. Southern Jurisdiction, The New Age Magazine, and The Miscellanea – The Grand Council of the Allied Masonic Degrees of the United States. He is a frequent contributor to a number of Masonic publications including the Scottish Rite Journal, Heredom, and Philalethes: A Journal of Masonic Research and Letters. Chris' work has been featured in non-Masonic publications including The Washington Post, The History Channel, and the White House Historical Association. He is a member of Masonic organizations in Washington, D.C. and Alexandria, Virginia and a contributing member of the D.C. Historical Society.
Bro. Ruli will have copies of his latest book "The White House & The Freemasons" for sale and signing at this event.
Bro. Tyler Dow Whitaker
Speaking on: Operative Masonry in a Speculative World
Brother Tyler Dow Whittaker has worked professionally as an operative mason for nearly 20 years in the cemetery monument industry and is currently employed as the Vice President of Wearly Monuments in Muncie, Indiana. He has had the privilege to serve Fellowship Lodge No. 681 in Anderson, Indiana as Worshipful Master in 2021 and is currently the Senior Steward of Bartimaeus Lodge, U.D. Tyler also serves the Grand Lodge of Indiana as a Lodge Liaison – Masonic Educator for his district. Tyler is an active member of the Anderson York Rite bodies, a member of the Indianapolis Valley of the Scottish Rite, and is a member of many other Masonic orders.
In Person Giveaway – As part of Bro. Whitaker's presentation, he will be working a stone – live, on stage – from the same limestone used to create the George Washington Masonic National Memorial 100 year rededication cornerstone this past February in Alexandria, VA. At the conclusion of his presentation, the stone will be gifted a random attendee. You must be registered for the event and present to win, so plan on attending this symposium in person!
---
Upcoming Academy Dates
Saturday, March 16, 2024
Saturday, October 26, 2024